La Niña and Insurance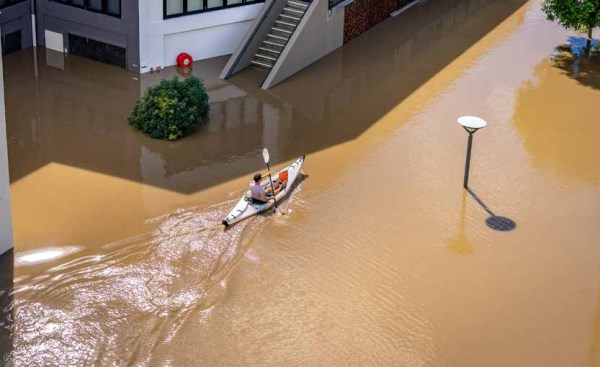 The Tuesday 13 September 2022 declaration of a third La Niña weather event from the Australian Bureau of Meteorology brings with it the distinct possibility of another very wet, and potentially very destructive Australian summer.
We're all fairly familiar with the terminology by now, but in short, where El Niño will make Australia drier on average, another La Niña weather system pushing rain across the Pacific towards Australia (similar to the last two seasons), could bring us more of the devastating flood events concentrated largely down Australia's east coast.
Strata managers and businesses
The loss of life experienced in last summer's flooding events remains an incredible tragedy. In addition to the loss of life, the country saw the largest ever damage bill from a flood in Australian history, with the Insurance Council of Australia (ICA) in May 2022 placing the claims costs at $3.35 billion.
Working closely with insurers, strata managers were on the front lines as buildings within their portfolios sustained flood damage. So often the first port of call in a disaster or emergency situation, strata managers kicked into overdrive, answering phones and emails, providing advice to the best of their knowledge and, in some cases, enacting emergency plans.
The value of having a knowledgeable, professional strata manager to call in a back-to-the-wall situation like a natural disaster really showed for many strata committees. Strata managers know the policy they have taken out, and have good relationships and a direct line of communication with insurance underwriting agencies and brokers. They can get an answer quickly and know the right questions to ask.
As the Deakin Report into strata insurance highlighted, strata managers carry out a vast array of duties at all stages of the insurance lifecycle (47 to be exact), and the claims handling and management activities that form many of those became a huge part of their jobs for affected buildings within their portfolio.
As we look ahead to another La Niña season, there are some positives that can be drawn from Australia's recent flooding experience.
Strata managers have forged even closer relationships with insurers and brokers, specifically on knowledge of policies and claims processes, and will use that experience in the cases of further flooding or natural disasters.
Similarly, many insurers were forced to increase their staffing level to specifically cope with the incredible influx of claims in the wake of Australia's largest flood event. Lessons have been learned and skills and systems added in streamlining claims processes, and forged that close relationship with strata managers and brokers that makes quick, effective responses possible.