CEO/ President Report Autumn 2022

For SCA, 2022 represents the next step in the progression of our organisation's trajectory.
With the many landmark events on the calendar, including the announcement of the Federal Budget, the implementation of the Northern Australian Reinsurance Pool Bill and the upcoming Federal Election, SCA is primed to build upon the momentum of our accomplishments in 2021. SCA is committed to waking the sleeping giant of strata to leverage our significant membership reach to meet our goal of launching strata into the mainstream and making SCA a household name.
Advocacy
Our priorities in 2022 are to ensure that strata is recognised as a stand alone discipline that represents over $1.3 trillion worth of property, to be known as a specialist industry that is prominent in the public eye, and called upon by called upon by media and government alike to represent the needs of the one in five Australians that live in high density living nationwide.
In line with these objectives, we have seen a strong start to 2022 in regard to advocacy being a key element creating awareness of the strata industry as a part of our overall strategy. Sustainability in strata, strata insurance affordability and availability, and rectification of building defects in strata complexes, are the three key areas of reform that are the basis of our campaign as we move towards the federal election later this year.
Through the development of our core election priorities resource and our pre-budget submission to the Federal Government, we have cemented the specifics of our recommendations that seek to capitalise on the scale of strata in Australia, which we maintain is a largely untapped resource with a multiplier effect that the Government cannot ignore if they want to reach their ambitious goals.
We have secured important meetings with government representatives at both a national and state level, continuing to build strong relationships that offer a meaningful platform from which to continue raise the profile of strata in the political sphere.
We have also captured a substantial media presence, setting record metrics at this stage of the year for SCA exposure, including exclusive features in some of the country's mainstream media outlets.
Our SCA chapters are endeavouring to supplement our vision for strata in 2022 across the country, reinforcing our presence at a state and territory based level to not only ensure that the specific needs of each jurisdiction are being met, but to establish that the voice of Strata is being listened to in all classes of Government.
Liveable Futures conference
Our landmark SCA Australia and New Zealand Conference is heading to Melbourne in May 2022.
This event is the highlight of the Strata industry's annual calendar and provides an opportunity for all industry stakeholders to meet, engage and collaborate on the issues facing the sector.
This year, the theme is focused on a liveable future in Strata. With the Government striving to meet their pledge of Net Zero 2050, Strata will have an undeniable role in making sure that goal is met.
Commitment to Sustainable Development Goals at a macro level will have an immense impact on producing positive outcomes for strata communities nationwide. This conference will allow for the meaningful consideration of this critical area of our industry.
Professionalism of the sector
– As the sector continues to grow and mature, we're busy working to keep increasing professionalism in the industry through interaction with the government to drive manager registration, minimum qualifications and Continuing Professional Development (CPD), and focus on reinforcing a strong framework of accreditation, training and education.
– We are engaged in the development of a form of external recognition, the results of which will act as further catalyst in enhancing the professionalism of Strata Management in Australia and New Zealand.
Strata Community Association
The unified, dominant voice of Strata in Australia & New Zealand.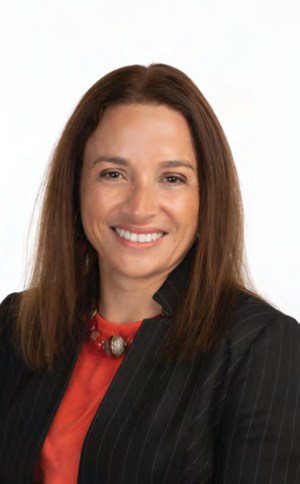 ALISHA FISHER, AUSTRALASIA CEO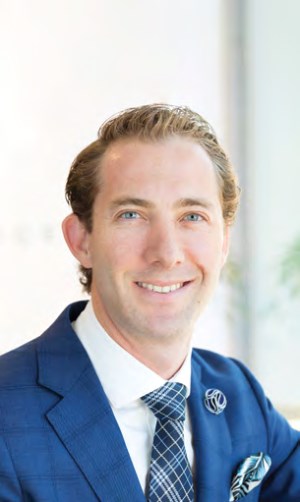 CHRIS DUGGAN, AUSTRALASIA PRESIDENT