Australian Strata Owners Facing Climactic Catastrophes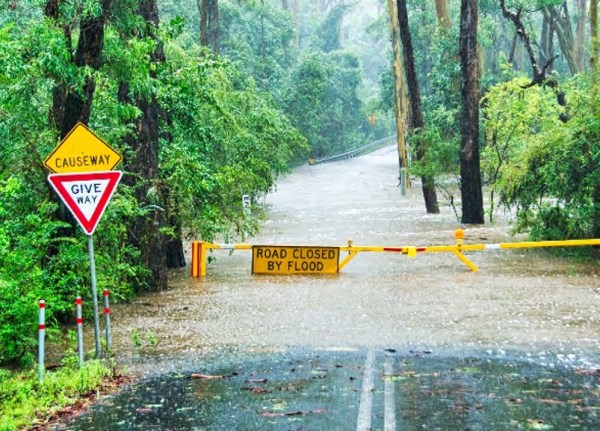 Strata property owners, like most Australians, have felt the impact of severe climatic events in recent times, without an end in sight.
A recent report by the United Nations' Intergovernmental Panel on Climate Change (IPCC) paints a grim picture of global warming creating even more disastrous climactic catastrophes across the world.
"The Australian trends include further warming and sea-level rise, with more hot days and heatwaves, less snow, more rainfall in the north, less April-October rainfall in the southwest and south-east, more extreme fire weather days in the south and east," the IPCC report says.
The ABC Four Corners series recently featured Wild Weather: Our planet under threat abc.net.au/4corners/wild-weather:-our-planet-underthreat/13809090. It supports the IPCC catastrophe predictions, that Australia is not the only nation experiencing wild, dangerous and unprecedented weather.
Strata property owners are already feeling the impact of major events, such as the severe flooding and rainfall on the east coast, and probably can't imagine how much worse it could get.
The report suggests current 1-in-100-year floods in Australia could occur several times a year. The impact was felt with the February-March 2022 storms and floods that hit Queensland and parts of NSW. They were some of the worst in Australia's flood history, with 20,000 properties destroyed in Brisbane alone. The Hawkesbury-Nepean River region hadn't been heavily flooded for more than 30 years. That changed in March 2021, when the region was heavily flooded and residents were still recovering when the March 2022 flooding hit. The NSW Northern Rivers region were devastated by floods in early March 2022. Again floods are breaking the levee bank in Lismore for the second time in and matter of weeks and the main street in Byron under water as we write this.
Apart from the initial damage caused by storms and flooding, mould is another serious threat facing strata property owners. This will often require experienced restorers to effectively manage the mould following water damage.
Prof Dee Carter, of the University of Sydney's School of Life and Environmental Sciences, says Australians have seen a major increase in the mould in homes this year with the severe flooding following a humid La Niña summer. This had meant roofs, ceilings, and wood becoming more saturated and mould thrives on this. The impact on a property can be disastrous. It can be present virtually anywhere, both indoors and out. It can grow in or on furniture, curtains and other fabrics (clothes), walls and timber.
Ventilation is crucial after the flood. If the mould is minor keep the air flowing. If it's safe to do so, open windows and turn on fans. If the mould is minor, there are off the shelf mould cleaners that may do the trick. For a more organic approach, you can also use a mixture of white distilled vinegar/ or tea tree oil with equal parts water and spray the affected area with a spray bottle.
However, major mould infestation will require professionals to get rid of it. Owners and managers should discuss mould issues with their insurer if an insurance claim is submitted.
What to do when catastrophe strikes
The most important thing when facing a catastrophic event like the recent flooding events is safety. However, there are many more steps to be taken. To read our 10 tips for what to do when disaster strikes visit chu.com.au/news/whatto-do-when-disaster-strikes.
What can strata property owners do to help with global warming?
So, some strata property owners may say, what could I do about this global problem? Well, we can all our bit at a local level.
As a significant contributor to emissions, the strata industry, from owners to strata managers, can instigate their own sustainability programs and initiatives. Those with programs in place are not only helping save our planet but can realise cost savings from environmental initiatives.
Energy efficiency should be a priority in strata properties. Switching to renewable energy sources such as solar power is an ideal energy saver. Simple things can make owners' properties more energy efficient: switching off lights in rooms not being used; installing LED lights, especially in common property areas like hallways; lowering air conditioner temperatures. That's a good start.
Reducing clean water waste should be another key part of the program. Heating, pumping and treating water are big users of energy.
Again, simple things like taking shorter showers or using water-efficient fixtures can again help the environment and the bottom line.
Strata communities can become "green teams" and join local environmental programs.
Many local councils, besides leading the way with sustainability, are offering properties rebates for environmental initiatives, such as improving insulation, lighting, adding solar panels, or adding electric vehicle charging stations. For example, Randwick City Council offers property owners up to $2000 in rebates for purchasing rooftop solar panels, rainwater tanks, improved insulation and other environmental initiatives. It's worth checking with your local council for any incentives or rebates available to your strata for environmental initiatives.
CHU is also working with customers to encourage them to be more environmental friendly. When customers make a valid claim through their CHU strata insurance they may be eligible to receive up to $20,000 for the cost of additional environmental improvements not previously installed such as rainwater tanks, solar energy and grey water recycling systems.
The IPCC predicts a grim future and it will undoubtedly take a massive global effort to combat the major effects but strata property owners can do their bit to help.
This article was supplied by CHU Underwriting Agencies
Important note: CHU Underwriting Agencies Pty Ltd (ABN 18 001 580 070, AFS Licence No: 243261) acts under a binding authority as agent of the insurer QBE Insurance (Australia) Limited (ABN 78 003 191 035, AFS Licence No: 239545). Terms, conditions, limits and exclusions apply to the products referred to above. Any advice in this article is general advice only and has been prepared without taking into account your objectives, financial situation or needs. Before making a decision to acquire any product(s) or to continue to hold any product we recommend that you consider whether it is appropriate for your circumstances and read the relevant Product Disclosure Statement ('PDS'), Financial Services Guide ('FSG'), and the Target Market Determination ('TMD') which can be viewed on the CHU website or obtained by contacting CHU directly.
If you would like to support those affected by the recent floods head to givit.org.au/storms-and-flooding