Vic State Recap – Spring 2020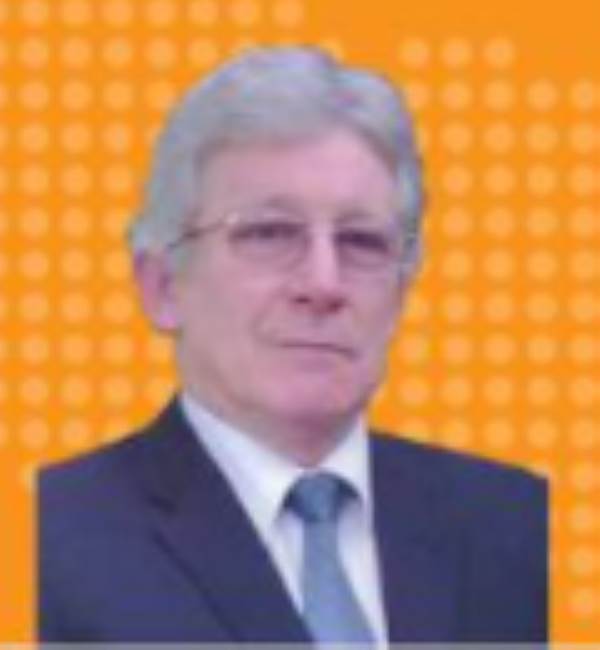 Greetings from the "State of Confusion". Fingers crossed we are out of lockdown by the time you get to read this. It goes without saying that COVID-19 has had a significant impact here in Victoria and particularly in Melbourne, where we have been in virtual isolation for the last eight months.
This has been an extremely challenging time for everyone. Exacerbated by the widespread lack of understanding and appreciation within the various government departments, as to the breadth and importance of strata and strata managers in managing the pandemic for 1 in 4 Victorians.
A few examples of the confusion arising from the lack of understanding are worth noting –
• Home Builder Scheme provided incentives for property owners to renovate, but restrictions require that a whole apartment block must be empty before any renovations can be undertaken.
• COVID positive workers were placed in strata short term apartments through AirBnB, against the restrictions and with no notification to the owners corporation.Surprisingly, the guidelines were then updated to allow this type of short term letting.
• Outdoor pools were set to open as restrictions eased, but the contractors who need to prepare the pool for use are not essential contractors permitted to work on-site.
Once again, the directives were then changed to exclude residential owners corporations from re-opening.
This is no surprise though and presented an incredibly steep learning curve for us all. Coined the 'vertical cruise ships', high rise communities were only recognised due to the issues arising within the commission towers. This brought DHHS to the table and enabled SCA (VIC), as the voice of strata, to educate and inform the various arms of government on how the pandemic was impacting the strata community. It enabled us to contribute to the development of strategies to deal with the myriad of issues arising. In short, SCA (VIC) played a significant role and became the hub that connected the government spokes, enabling the wheel to turn.
Whilst COVID-19 was clouded with frustrating confusion, it also provided many more opportunities to continue our advocacy for both owners and managers at many government and local government forums including:
• DHHS – Public Health & Wellbeing Act – Water Unit and Water Quality
• VBA – Essential Safety Measures Enhancement Program (ESMEP) – Education and Communications & Roles and Responsibilities Working Group – ongoing
• Meeting with Minister Horne & Consumer Affairs advisors – regarding the impending legislative change and qualification for professional managers
• Meeting with Consumer Affairs Executive Director – to develop Building Register, Residents Registers, COVID-19 Meetings and OC solvency concerns
•DELWP – investigation into Embedded Networks in apartments and their application with micro grids
We have stressed to Consumer Affairs our concern for the financial solvency of owners corporations in the first and second quarter 2021 after the deferral of mortgage payments ends, reduction and termination of stimulus employment packages, the rental evictions and rental reductions and the increased threshold for bankruptcy. We have commenced and will continue to survey members to track the movement of arrears and provision of payment plans. Engage Victoria has also had two consultations that we provided responses to:
• DELWP New Victorian Waste Act and Waste Authority
We are campaigning for rate relief for owners, where Council requires waste management to be provided by private service contractors to OCs, and
• Consumer Affairs Estate Agents (Education) Regulations 2020
We are campaigning for similar or higher minimum qualifications to be required for strata managers and officers in effective control of strata firms.
As a sector, strata faced the COVID-19 challenges head on by increased engagement and through instituting new, flexible work practices. Embracing of technologies has created a more effective, efficient and inclusive environment which will drive the "new normal" in strata.
The present COVID-19 crisis has not affected SCA (VIC)'s grand aspirations for increased delivery of member services.
Of course, this is underpinned by the support that we receive from our loyal sponsors. Our long-term Platinum sponsor, CHU, has magnanimously supported SCA (VIC)'s aims by welcoming Macquarie Bank to share the Platinum dais with them for which we are extremely grateful.
SCA (VIC) is sincerely thankful to all of our Sponsors for their generous and ongoing commitment to supporting our association for the 2020-21 year, despite the threatening financial impact of COVID-19. Please rest assured that we will strive to do all within our power to meet and exceed our promise to you.
We are extremely heartened by the fact that so far this year we have attracted over 200 new members, reflecting the increasing size of the industry and through the cooperation of our existing corporate members, to join their employees to SCA (VIC). This growth in membership allows us to develop more educational benefits, glean a wider range of opinion through engagement and bolsters our influence when lobbying government bodies for the benefit of our stakeholders.
Like many of our counterparts this year, our commitment to the education of our members turned our focus at lightning speed to virtual platforms. Since mid-March we would have delivered double the number of events and increased our communications four-fold for this calendar year.
At the time of writing this, we're also looking forward to our state's major event 'Strata in Motion' with great anticipation. It aims to offer the feel of the usual face-to-face event, access to known and welcomed advice of expert professionals, as well as to continue to offer engagement opportunities among peers and connection with our industry sponsors. All the benefits of the usual face-to-face event without the over-supply of food, travel and additional expenses. Keeping the costs down to make it more accessible to more members. Win-win all around!
We look forward to providing the feedback and exciting outcomes of our major events in the next edition.