Strata's issues are only state-based? Tell 'em they're dreaming
As I was about to head into another briefing as part of our federal election campaign, the MP's advisor turned to me and said "Strata…you know you're regulated at a state level, right?"
This wasn't the first time I'd been asked this and I've learned to love this question. I took a deep breath, and started talking…
This year we've pushed like never before to put strata and the approximately 5 million people living in apartments, townhouses and other strata communities at the heart of some of the most critical political and policy issues facing Australia today.
And for good reason!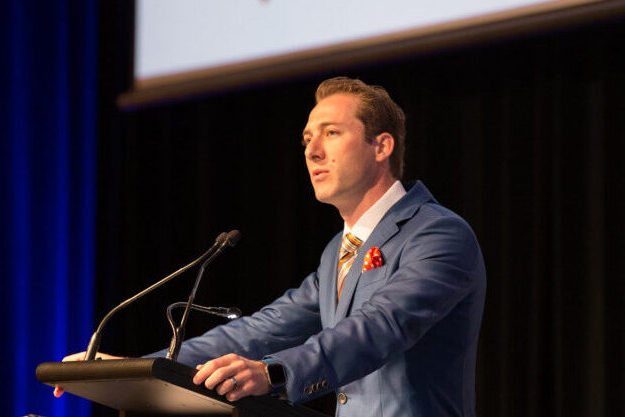 From easing cost of living pressures, to improving sustainability through to Electric Vehicle (EV) charging and access to solar and renewable energy, mitigating against disasters including flooding and cyclones and making insurance more affordable, accessible and easier to understand, and advocate for consistent quality building standards, we've put the strata industry front and centre.
As we move from 0.75% of new cars being sold as EVs to between 50 and 90 per cent by 2030 depending whose predictions you believe, strata managers and suppliers will be at the centre of the EV charging rollout, ensuring buildings have safe, effective charging stations and power sources.
The community solar banks proposed will need careful consideration by strata committees, with technical and regulatory expertise central to getting good consumer deals.
And when the rubber hits the road on the suite of housing affordability policies announced or committed to by the major parties, so many of those first home buyers will choose apartments and townhouses.
Why? Because they're more affordable (in fact, the gap between units and houses has never been so high), they have shared facilities and proximity to amenity, smaller environmental footprints, more modern technology, which can all reduce costs and improve sustainability, another preference among younger generations.
Younger generations who value sustainable practices will want their new dwellings to be efficient, green and smart. For older buildings, that means retrofitting. For new buildings, that means easy to understand ratings tools and standards. Both need the strata industry to operate and implement effectively.
And then there's strata insurance. We all hate paying for it, but we all need it. More than that, in the strata industry, in almost all circumstances, you must hold it. SCA has effectively championed a reinsurance pool for North Queensland and whether it's floods like the east coast has experience this year, or fires from seasons past, it's a strata manager that's the first call for an insurance claim.
We're pushing for more mitigation funding, which helpfully has been propelled up the political agenda, to alleviate disasters and somewhat reverse the only 3% of funding that is spent on mitigation, versus the 97% on disaster relief by government.
The strata industry is casting our net wide, and with good reason. The pace with which these changes and challenges are hurtling towards us is astonishing, and nothing short of swift and effect action and collaboration will give good outcomes for the 5 million people living in strata.
Knowing all of this, if you think strata's issues are only state-based issue, well, you're dreaming.
Read about SCA's election priorities and campaign activities in full.