SCA (NSW) and a Landmark Strata Roundtable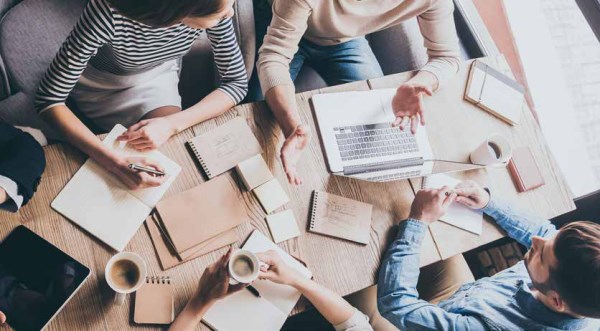 The past few months have seen an unprecedented degree of turbulence within the NSW Government, and the shifting and readjustment of many roles and portfolios as a result, particularly concerning the property sector.
Similarly, the rapid growth of the strata sector has also meant that the risks and opportunities facing the industry are increasing in magnitude, and new challenges are emerging that affect consumers' confidence and trust in the strata sector.
SCA (NSW) has therefore made it a critical priority to maintain close collaboration between the NSW Government and industry, to ensure that the relationships that have been forged over time are sustained, and that the strata industry continues to remain ahead of the curve of innovation and development to address the impending challenges ahead.
With that in mind, on Friday 19 August 2022, SCA (NSW) hosted a landmark joint roundtable with John Minns and the NSW Office of the Property Services Commissioner at Macquarie Group HQ in Barangaroo, focused on the future of strata living.
The event brought together leaders from key strata stakeholder groups to collaborate on restoring consumer confidence, guide SCA (NSW)'s action plan, and capitalise on emerging opportunities in the industry.
Attendees on the day included strata managers, real estate agents, property developers, owners, tenants, sustainability consultants, and government officials, as well as legal, conveyancing, banking, finance, insurance, property technology and academic representatives.
Over the course of the day, attendees listened intently to presentations from individuals across many different scopes of involvement within the strata sector. Following the comprehensive information provided, attendees collaborated in groups to address some of the core questions that had been posed, brainstorming solutions to tackle challenges arising in the associated focus areas.
Attendees addressed many compelling topics including:
•      Point of sale representations and disclosure requirements for strata dwellings
•      The establishment and management of a strata scheme
•      Education and knowledge – building strata competence
•      Managing for resilience and sustainability
•      Strata insurance.
SCA (NSW) is happy to report that the NSW Future of Strata Living Roundtable Event was a resounding success, producing invaluable results for all who participated, undoubtedly contributing to the future integrity and progression of the property industry in NSW.
SCA (NSW) is immensely excited to carry the momentum gained via this event into future events and advocacy activities for the rest of the year and beyond.