Our priorities to help serve our strata community 
Strata Community Association (SCA) is prioritising three key areas of reform as we move through 2022 and towards the upcoming federal election, which, if implemented by the Commonwealth, stand to benefit the millions of Australians living in strata-titled properties throughout the country.
Our three broad priorities are as follows:
Creating smarter, Greener, and more efficient Strata Communities.
Making Insurance Affordable and Accessible for Strata.
Eradicating the High Prevalence of Defects in Strata Complexes.
Here are three of our nine recommendations to government. To read all nine, follow the link below to the report:
Establishing a National Strata Sustainability Fund for energy, waste and water improvements in strata
Greater mitigation funding to drive down insurance costs and avert the impacts of natural disasters
Expanding building warranties schemes to cover building more than three storeys in all jurisdictions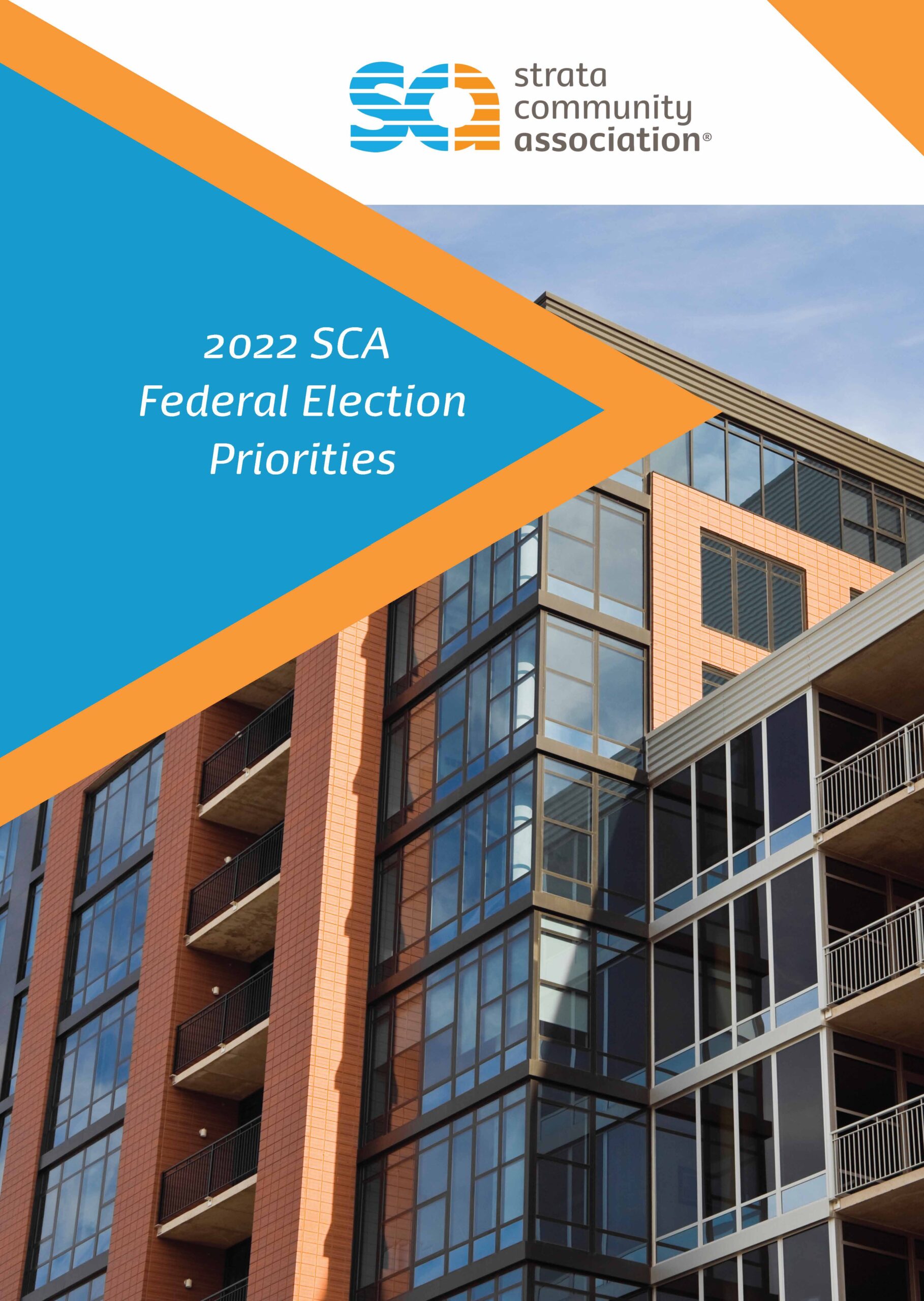 You can read the full SCA Federal Election Priorities document Here