Centralised Hot Water Systems
How to transform your liability to an asset
Are you managing a building with a Centralised Hot Water system? Are your owners and tenants truly benefitting from this system? Is the system a cost to building or does it generate a revenue stream?
Centralised hot water systems, found in the majority of apartment buildings, heat water before it is distributed throughout a building. Apartments are then individually metered and charged accordingly, with the revenue typically being retained by the operator. The hot water plant is often owned and maintained by the Owner's Corporation (OC), funding its upkeep via additional levies to the owners.
Do you know that the centralised hot water system can create financial benefits for owners & tenants?
At Active Utilities we are often presented with centralised hot water systems that have been set up so that only the third party provider financially benefits. Frequently OC's have no vision to rates or condition of hot water equipment and therefore no ability to ensure that good value is achieved.
"Apartment owners and tenants should not be disadvantaged by being locked into high rates or the high costs to service and maintain old, failing hot water plants. In addition to this, residents often suffer from an ineffective service with extensive delays in receiving hot water to their homes," said Ben Beck, Active Utilities Managing Director.
Active Utilities provides a simple and lucrative solution
The first step in turning the model around from a cost to extra revenue is to contact Active Utilities so that they can conduct a review. Reviews are actually quite simple, all that is involved is a 30-minute site audit, a review of a recent tenant bill and any agreements with the current operator.
"Following the review we present the OC with a fully transparent model with full visibility to rates, maintenance schedules, new revenue and the ability for the OC to now recover water charges from tenants rather than recovering via owners," said Ben.
A key advantage of this review is that the OC is then able to decide how they will use the new the revenue – whether through a cash rebate, a reduction in rates, the maintenance and repair for necessary plant equipment or even the supply of new plant equipment at zero cost – transforming a liability to a significant asset.
"This is your asset, it makes total sense for the OC to have full visibility and full control and to receive an ongoing return from the network," said Ben.
The reaction from owners and tenants is overwhelmingly positive – no longer are they locked into high rates, and they benefit from improved service from their system as there are funds to maintain it to a high standard.
Active utilities can turn hot water costs into extra revenue – in most instances also achieving a significant cost saving.
"There is nothing like conducting a review for an OC to demonstrate the simplicity and benefits of the Active model. You can't dispute the savings and the benefits with no downside – it is a win-win every time," said Dan Thompson, Active Utilities Sales Manager.
If you are interested in investigating what savings you can make for your OC simply contact Dan at dthompson@activeutilities.com.au or call 1300 587 623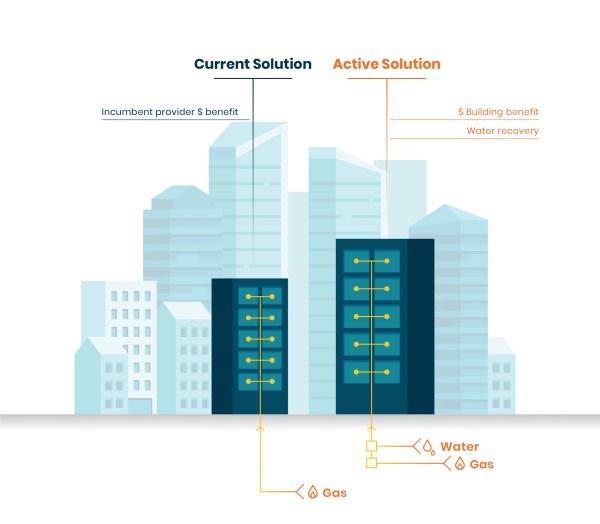 Case Study – An apartment block in Melbourne
BEFORE
• The OC paid for the upkeep of the hot water plant
• Tenants paid standard VIC hot water rates.
• The OC paid for water associated with the Hot Water plant
AFTER – The Active Way
• The OC receives a new hot water plant installed and funded for by Active (eventually owned by the OC).
• The OC no longer pays for service, maintenance or emergency breakdown costs – again, this is covered by Active!
• Residents receive a fixed discount, saving them on average $100 per year
• Residents now pay for their water under Actives user pays model, this cost has been removed from the Buildings P&L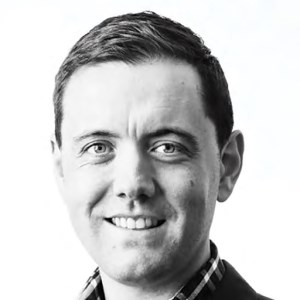 Ben Beck