What's the plan when disaster strikes?
In the insurance business you always need to be prepared for the next big event.
The warning signs
We insurance tragics scan the daily news and take note when there's a fire in a block of units or some other strata related event. Investigation immediately begins to work out the address and check if it is one of ours – then the claims process begins.
The weather forecast is another trigger that puts us on notice for potential events – strong winds, heavy rain, thunderstorms, hail and cyclones. And then you have an earthquake that happens without warning, albeit an infrequent event.
The big natural disasters that cause extensive property damage are given an official catastrophe code by the Insurance Council of Australia (ICA). We affectionately call them a ''cat''.
The response
The strata community across Australia is very familiar with the devastation that results from these disasters.
During the NSW floods in March this year, the amount of rain that fell equated to 160 Sydney Harbours. The impact of this widespread flooding was felt across the state, with many communities still recovering.
The strata industry proves its value when responding to a major cat by quickly and efficiently helping people get back on their feet ASAP. When disaster strikes it highlights the importance of appropriate flood cover and why strata insurance is compulsory.
CHU makes sure it's well prepared for such events by working through simulated scenarios under pressure to ensure our nation-wide claims and assessing teams are prepared.
The Catastrophe Plan
The Cat Plan triggers a chain of events including activating the CHU cat response team, website updates, communications to intermediaries and co-ordination of professional service providers.
Protecting the health and safety of residents is always our first priority. We undertake any necessary 'emergency make safe' repairs to ensure the safety of residents and prevent further damage. Our claims triage process allows us to continually prioritize any rectification work based on severity of damage and impact to the insured.
CHU's experienced panel of assessors, builders and restorers ensure repairs are efficiently carried out and the quality of the work is guaranteed. Our panel of restorers was established to ensure there is no long-term impact from the original disaster, such as mould from water damage and to help reduce claims costs.
The technology
CHU has recently utilised Geo mapping, where we take raw data of policies and map them against the cat zone. By visualising location data in this way, we can immediately understand information that could otherwise take hours to comb through and interpret.
We use this data to be proactive in the event of a catastrophe. We can contact clients in the area to check if the insured needs our help with make safe, repairing damage, emergency accommodation, etc. This also enables CHU to draw together a net of potentially affected risks which we can then base our resource plan on.
In most cases, a catastrophe hits a single area which is easier to manage. However, the March flooding affected eight areas, spanning 400kms of coastal area. So, we plotted all our risks as shown in the map below, colour coded each to show those properties with or without flood cover and put together a detailed plan.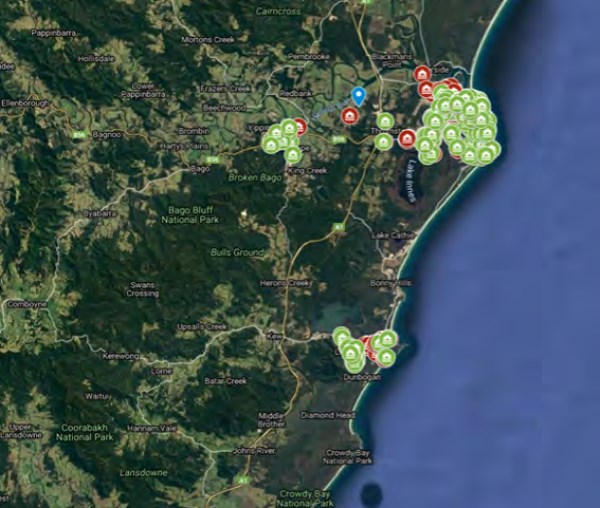 The tool was used again in September when Victoria experienced the largest onshore earthquake in its history.
Our local business support and claims team used CHU's policy data mapping to identify and contact clients in the worst affected areas.
The photos below were recently submitted by unit owners: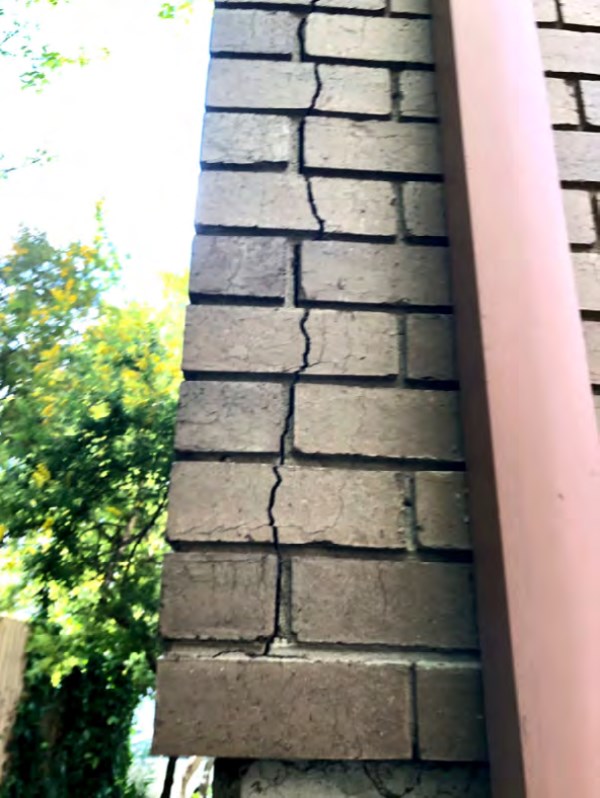 The lockdown and industry restrictions in Victoria complicated the process, where only 'urgent and essential work' could be undertaken. All cases where safety was an issue were notified to either VIC SES or CHU as a matter of urgency.
The cat response team were on the phone fielding questions from the clients, lodging claims over the phone, safely closing/securing sites and liaising with our panel of service providers. They also ascertained which of our panel were best placed to serve regional customers, working through restrictions on trades being able to move between metropolitan and regional areas.
We quickly created a specific earthquake claim submission form to streamline the triage and claim lodgement process. The document was designed to be completed by each affected lot owner and then consolidated into the claim submission for the strata property. We suggested that owners send through photos with their claim form.
This article was supplied by CHU Underwriting Agencies

Disclaimer: CHU Underwriting Agencies Pty Ltd (ABN 18 001 580 070, AFS Licence No: 243261) acts under a binding authority as agent of the insurer QBE Insurance (Australia) Limited (ABN 78 003 191 035, AFS Licence No: 239545). Terms, conditions, limits, deductibles and exclusions apply to the products referred to above. Any advice in this article is general advice only and has been prepared without taking into account your objectives, financial situation or needs. Before making a decision to acquire any product(s) or to continue to hold any product, we recommend that you consider whether it is appropriate for your circumstances and read the relevant Product Disclosure Statement ('PDS'), Financial Services Guide ('FSG') and the Target Market Determination ('TMD') which can either be viewed at chu.com.au or obtained by contacting CHU directly on 1300 361 263.