What Does the ARPC Cyclone Pool Mean for Strata Property Owners?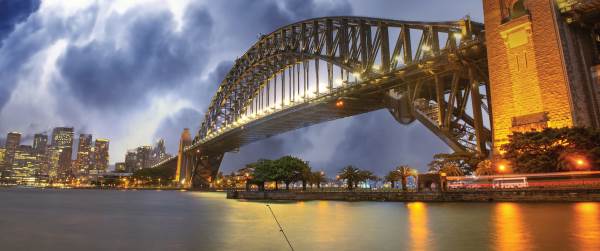 The government's new ARPC Cyclone Reinsurance Pool provides accessibility to insurance for strata property owners and aims to have a positive impact on insurance for customers in cyclone prone areas over the long term.
The legislation for the Cyclone Reinsurance Pool (backed by a $10 billion Government guarantee) passed through parliament back in March 2022, and since then, insurers have been working through the details of the pool.
Large insurers have until 31 December 2023 to reinsure all eligible cyclone risks with ARPC. Small general insurers (insurers whose total gross written premiums for household insurance are less than $300 million for the financial year before 31 December 2022) will be required to transfer their portfolio to ARPC by 31 December 2024, however, all insurers could voluntarily join the pool from 1 July 2022.
While there have been some concerns about the expected level of savings given the current inflationary market, according to the ARPC "the cyclone pool is designed to lower insurance premiums for homes (including strata) and small businesses with a high risk of damage due to cyclone."1
As at the time of publication of this article, only a handful of insurers have entered the pool, this includes Allianz, Sure Insurance for home insurance, and more recently, the first strata insurer to enter the pool, CHU Underwriting Agencies.
"CHU welcomes measures that assist property owners with affordability and access to suitable insurance products," CHU CEO Kimberley Jonsson stated in a recent press release.2
ARPC allowed for a transition period, designed to give insurers time to manage costs and risks associated with existing reinsurance contracts and to navigate the complexities of the pool requirements. For insurers entering the pool, there has been a significant amount of work required in reconfiguring pricing calculations, implications on reinsurance, updates to underwriting systems and it continues to be substantial. It will not be immediately evident to customers of the affected policies, as there is no change to wording, or the policies themselves.
Who determines what is covered by the cyclone pool?
The Bureau of Meteorology (BOM) will be responsible for reporting to ARPC the start and end of a cyclone event, with the declaration of a cyclone event defining the claim period for the pool.
The pool covers named cyclones and any cyclone related flood damage, including wind, rain, rainwater, rainwater runoff, storm surge (if the existing policy provides this cover) and riverine flood caused by a cyclone.
Note that for both CHU and FLEX strata policies, storm surge (and/or action by the sea, high tides, etc) are policy exclusions under the building section. Claims are admissible from the time the cyclone begins until 48 hours after the cyclone ends.
How will strata insurance premiums be affected?
Inflationary pressures and the continued escalation in the cost of building materials continues to impact overall premiums. Insurers still need to ensure adequate pricing for all other natural perils and any premium tendered is dependent on a number of additional factors including claims history, reinsurance costs and more.
Some strata property owners, particularly those in cyclone or cyclone-related flood prone areas may see an immediate effect on their policy premium.
"CHU understands the financial stress individual householders are under with rising inflation and cost of living pressures, and this is a positive step towards alleviating these pressures in some instances." CHU CEO commented upon announcing CHU's entrance into the pool.
How do strata property owners find out more about the cyclone pool?
When it comes to natural disasters like cyclones, the collective strength and reinsurance support of organisations like the ARPC Cyclone Pool are critical and further information can be found on the ARPC website.3
By providing comprehensive insurance coverage for strata communities across cyclone-prone regions in Australia, the ARPC Cyclone Pool plays a crucial role in safeguarding strata properties and ensuring the well-being of residents. With this invaluable protection, strata communities can face cyclone events with greater peace of mind, knowing that they have reliable insurance coverage to aid in their recovery.
This article was supplied by CHU Underwriting Agencies
Important note
Insurance issued by QBE Insurance (Australia) Limited ABN 78 003 191 035 and distributed by CHU Underwriting Agencies Pty Ltd ABN 18 001 580 070 AFSL 243261. Any advice in this article is general in nature and does not take account of your personal objectives, financial situation and needs. Please read the relevant Product Disclosure Statement ('PDS'), Financial Services Guide ('FSG'), and the Target Market Determination ('TMD') which can be viewed at chu.com.au or obtained by contacting CHU directly. CHU Services Pty Ltd t/as CHU Inspect (ABN 99 616 086 269).
1 arpc.gov.au/reinsurance-pools/cyclone/cyclone-pool-faqs
2 chu.com.au/news/announcement-chu-joins-the-arpc-cyclone-pool