Strata Has The Keys for Future Wellbeing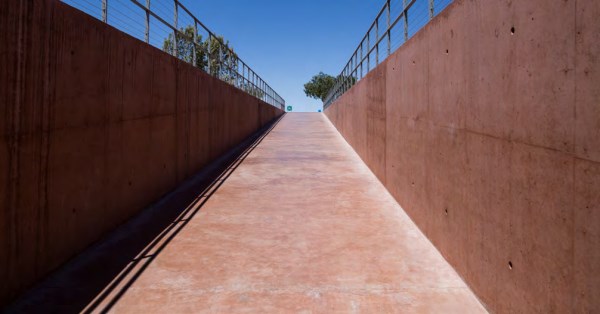 In creating a more liveable world for the growing proportion of Australians (currently 1 in 5 Australians live in strata) that elect to live in strata-titled properties such as apartment buildings, townhouses and other developments, the design of multi-dwelling properties has even greater potential than other structure to accommodate greater accessibility, for the ultimate benefit of residents' wellbeing.
The definition of greater accessibility in our built environment doesn't necessarily just imply installing a ramp and calling it a day. It encompasses a much more holistic approach and a knowledge that there is much more needed to ensure these benefits are realised by all residents, and at present, the potential to meet this objective remains untapped.
The National Disability Insurance Scheme (NDIS) currently offers funding and support for people with disabilities to be able to upgrade their place of residence to effectively accommodate their needs; this does not, however, presently cover multidwelling, strata-titled properties as described above.
SCA has advocated at the state and federal levels time and again for targeted support to fulfil this shortfall in the current design of the NDIS either through reform or targeted financial support, to ensure that residents with a disability who live in strata communities where accessibility is limited can have peace of mind and an equally satisfying living experience and enjoyment of common property.
SCA has also been heavily involved in consultations concerning the potential establishment of minimum accessibility standards in the Building Code of Australia (BCA) in newly designed and built multi-dwelling residential structures.
Such standards are not mandated at the time of writing by the Australian Building Code Board (ABCB), and as a result, lot owners, tenants and owners corporations may have greater cost burdens down the road to bear for components of living in strata.
Numerous significant and recent legal cases across Australia have seen owners corporations and future lot owners take on greater cost burdens for what existing standards apply for accessibility upgrades in a particular building or complex.
It is also worth noting that accessibility in the context of strata also extends to the security of residents and households within a building or complex.
Interestingly, security is one of the most frequently cited reasons from prospective residents why they elect to buy into strata developments and accordingly, a minimum standard of security is vital to ensuring the wellbeing and safety of all residents within a strata community anywhere in Australia.
Therefore, ensuring a minimum standard of accessibility and security in future and existing buildings is vital in ensuring the welfare and wellbeing of all residents, alongside costs to consumers being minimised.