New research shows resilient strata businesses focused on growth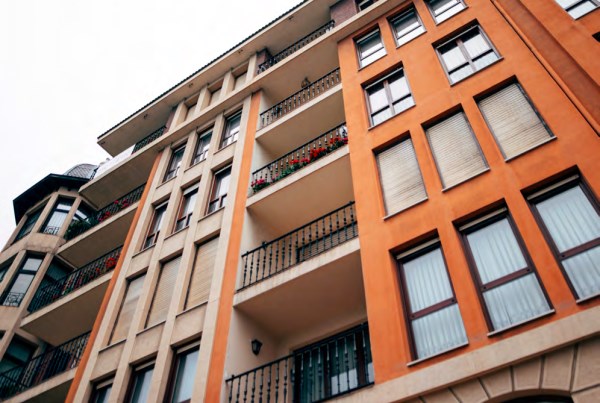 The pandemic has transformed many industries. And strata businesses are no exception. Most have emerged from the uncertainty of the last two years stronger than ever – with renewed positivity for what's ahead. But some concerns haven't gone away.
COVID-19 has significantly shifted behaviours and expectations, with a resounding effect on the way businesses operate.
Macquarie Bank's Business Barometer uncovered the diverse challenges and concerns of property services businesses over the last two years – and sheds light on their outlook and focus areas for the future1.
The research found that only one in four strata management businesses were negatively impacted by the pandemic – fairing much better than other industries. While many sectors were cutting costs, strata focused on improving employee experience and business performance.
"Although strata business revenue was safe, most firms were not prepared for remote working. They needed to adapt, and fast," says Macquarie Business Banking's National Head of Strata, Tim MacKenzie.
An industry transformed
With a newly remote workforce, the strata industry was forced to fast-track modernising its operations. Since March 2020, 92% of strata firms have invested in communication tools and 54% in IT infrastructure – more than other property services businesses.
These investments have proven to be highly beneficial for staff and clients alike.
Zoom or WebEx have become standard tools in the industry, giving people greater flexibility when it comes to where they work. Internal communication tools are helping keep teams connected, while also reducing emails from overflowing inboxes.
"Communications have always presented a challenge, due to the sheer volume of emails strata managers need to get through every day. Some firms have completely removed the need for internal emails by implementing these tools," explains MacKenzie.
Most businesses have also adopted digital voting, making the process more accessible for clients. And online resource portals allow landlords to self-service, making customer experience smoother and freeing up staff to focus on more business-critical work.
Strata firms are already seeing long-term benefits.
"Technology enables strata to improve efficiency, build connectivity and offer flexibility – something that's incredibly important in attracting and retaining top talent," MacKenzie says.
Staff and retention remain critical
Talent has always been a key challenge for strata firms. But with Australia's unemployment rate at a 13-year low2, the industry is facing an even tougher fight. According to the Business Barometer, a third (31%) of strata businesses cite attracting or retaining staff as their top concern1.
"With other sectors now facing similar concerns, strata businesses need to put employee experience first to stay attractive to existing and future staff," MacKenzie explains. "COVID-19 has shown that flexible arrangements work, when they're backed by the right technology and support."
In fact, strata survey respondents said working from home had fewer negative impacts, compared with other property services respondents. And hybrid working is here to stay, with 80% of strata businesses planning to allow staff to work from home at least one to two days per week moving forward1.
With staff mental health and wellbeing, the most significant challenge when it comes to people, over a third (34%) made relevant resources available during the pandemic and going forward.
"Firms are starting to look at how they can incorporate health and wellbeing into KPIs to facilitate conversations about people's goals and challenges – at work and in life. They're also putting tools and resources at employee's fingertips and expanding their support structure to include Employee Assistance Programs (EAPs)," MacKenzie notes.
Managing the appetite for growth
Despite staff challenges, most strata respondents (85%) have a positive outlook for the year ahead. In fact, 83% have an appetite for growth in 2022 – significantly higher than the average (57%) across all respondents1.
Firms that continue to focus on engaging and retaining staff and making sure they maximise efficiency gains from the technology they've invested in will come out on top, according to MacKenzie.
"Staff want flexibility, so hybrid models need to stay. Small efficiency increases from technology will speed up process, accelerate learning and allow staff to better manage their clients and perform better overall," he says.
Those that can also optimise their portfolios to improve their profitability could see staff morale lift too.
"Look at your buildings that aren't profitable, and think about how that additional burden impacts staff. Is it worth holding on to more time-consuming assets? Or should you walk away and focus on finding better clients?" suggests MacKenzie.
Strata's future certainly looks bright. As apartment construction resumes, the pipeline will add more titles to the market – and firms will need to rely on these new ways of working to scale the number of lots they manage.
If you would like to discuss how you can build a more sustainable strata business, speak to your Relationship Manager or call 1800 442 370.
About the research
Macquarie Bank's Business Barometer survey asked business leaders nationally about their experience of adapting to the rapid changes required through the COVID-19 pandemic, the challenges associated with that, and actions taken, with four key themes uncovered about how Australian businesses were looking to the post pandemic future. Conducted in December 2021 by independent research specialist FiftyFive5, the survey captured the views of a diverse panel of almost 1,800 business decision makers.
This information is issued by Macquarie Business Banking, a division of Macquarie Bank Limited AFSL and Australian Credit Licence 237502. It doesn't take into account your objectives, financial situation or needs, nor is it intended as a substitute for any accounting, tax or other professional advice, consultation or service – please consider whether it's right for you.
1 Macquarie Bank, 2022 Business Barometer, Key Findings in Strata
2 The Guardian, Australia's unemployment rate falls to 4% – the lowest since 2008, 17 Mar 2022