From SCA to SDG: Strata's Future Sustainability Story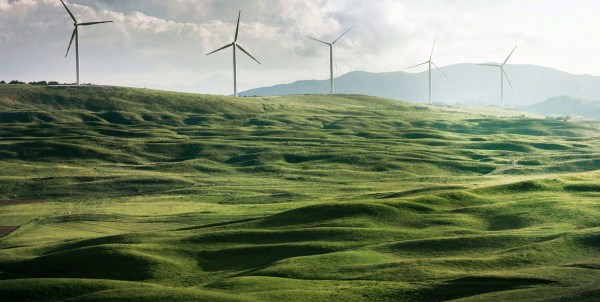 As the federal election draws closer, the commitment by both major parties towards competing visions of an Australia meeting the objective of net zero carbon emissions gains a higher public profile, not least due to circumstances uniquely aligning in 2022 to necessitate these goals being met quicker.
Sustainability has become an all-encompassing reality for Australia's economic future and for society as a whole, so that the wellbeing and prosperity of all can be continually met and maintained. The recognition of this fact spans not just across politics, but throughout the business community and by every industry conceivable.
There are very few institutions, sectors of industry and our economy that will be left untouched by the pace of innovation towards ensuring a more sustainable future; similarly, the role that strata plays in getting Australia to this destination cannot be overstated.
The rising proportion of people choosing to live in strata-titled properties, such as apartment buildings and townhouses, from approximately 1 in 5 Australians at present to nearly half by the year 2050, when most net zero targets are envisioned for completion, means that the relationship between these trends is inherently symbiotic.
According to estimates from the National Australian Built Environment Rating System (NABERS), as much as 40 per cent of global carbon emissions can be directly attributed to buildings, highlighting both the need and the capability of strata to be able to drive more ambitious adoption of sustainable business and living practices.
Urbanisation continues to grow in spite of a once-in-acentury global pandemic in Australia, as the convenience and utility of living in multi-unit dwellings becomes apparent to a growing percentage of Australians; at the same time, so does the industry tasked with keeping up with increasing demand from this sizeable consumer segment.
Strata Community Association (SCA) is playing an active role in educating, inspiring and supporting its members to lead the way and reap the economic, social, and environmental benefits offered by sustainable development, and meeting the metrics of successful sustainability, for a truly liveable future.
These metrics are specifically defined by the 17 United Nations Sustainable Development Goals (SDGs), a blueprint for peace and prosperity of people around the world, which SCA has committed to meeting in the course of its everyday operations and support of members, in partnership with SDG Align.
The unique role of strata in supporting greater efficiency and higher performance from buildings is captured through SCA's objective of alignment with the SDGs, and commitment to supporting industry in facilitating mass uptake of sustainability measures, through economies of scale.
Strata has an inherent multiplier effect to its very nature, wherein an owners corporation or body corporate may more effectively coordinate mass consumer behaviour change across multiple households of consumers, compared to a freestanding home.
In terms of external policy developments applicable across multiple jurisdictions in Australia, particularly the examples of Victoria and South Australia undertaking reviews of stratacentric concerns such as embedded network infrastructure, the potential implications arising from these may also serve as an enabler of optimal alignment with the principles set out by the SDGs.
While particular concern remains in these jurisdictions by segments of industry concerning the effect on legacy embedded networks in this particular example, the timeframes for future implementation of provisions affecting the use of renewable on-site generation and storage may, despite current costs associated with implementation, work in conjunction with market forces in simultaneously meeting consumer demand and driving higher sustainability across a plurality of strata communities.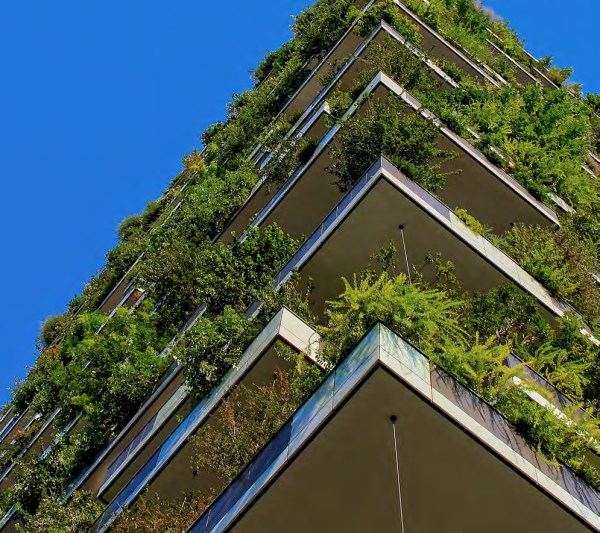 Changes in legislation across jurisdictions, particularly concerning where owners corporations or bodies corporate may enact rules or by-laws concerning the specific implementation of sustainability measures, may also serve as an effective mechanism for strata and the built environment fulfilling its integral role as a vehicle for a future where Australia meets its stated goal of contributing net-zero carbon emissions.
With the release of the Commonwealth Government's Budget for 2022-23 and a subsequently disappointing lack of direct funding allocated to renewable energy resources and other associated sustainability measures, SCA reiterates the importance of recognising and supporting strata as the sleeping giant that it is, in terms of facilitating the transition to a net-zero emissions future for our economy and society in its unparalleled capacity and potential.
SCA's Sustainability Taskforce has been hard at work ahead of this year's federal election in advocating for the principles underpinned by its own alignment with the SDGs as these can and should apply to the future built environment, as well as overseeing the creation of resources to enable members to assess and adapt according to these.
The release of SCA's Ready Reckoner allows member strata managers and suppliers alike to contribute and assess their own adherence to the SDGs through a personalised balanced scorecard, and to access information and practical advice to assist in doing so.
The future ahead of Australia's ever-growing strata sector in the sustainability space is boundless and bright; it is therefore an imperative that as we take action now to address the issues associated with anthropogenic climate change, that we do so with the built environment, specifically strata, at the forefront of our elected leaders' thinking, as well as our own.