CHU SCA (ACT) 2021 Strata Community Awards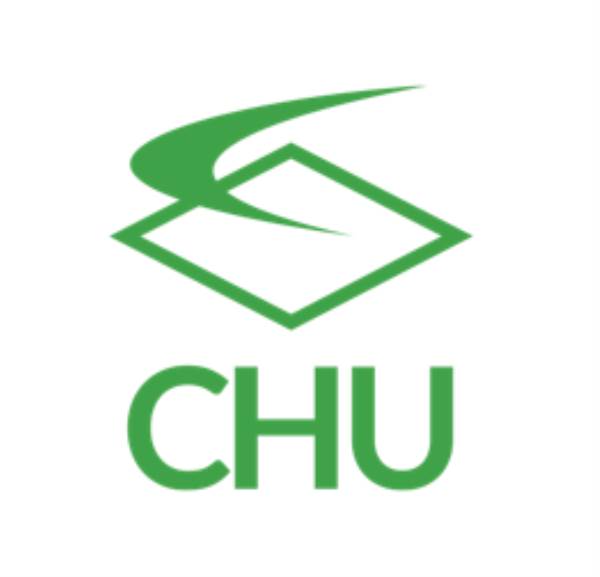 The CHU SCA (ACT) 2021 Strata Community Awards recognise and reward those who make a significant contribution to the strata industry and community in the ACT.
The judges were very impressed by the calibre of entries, and they clearly show the high level of professionalism and talent found throughout the industry.
Thank you to our esteemed judges: Michelle Blicavs, Nicholas Burt and Elizabeth Lee MLA. Each spent a number of hours inspecting the applications and agonising over the decision.
Each and every organisation, individual and committee within the strata community is unique and all striving for excellence. Excellence is a journey and not a destination, and these Awards are an opportunity to reflect on the industry's hard work.
Meet our 2021 Award winners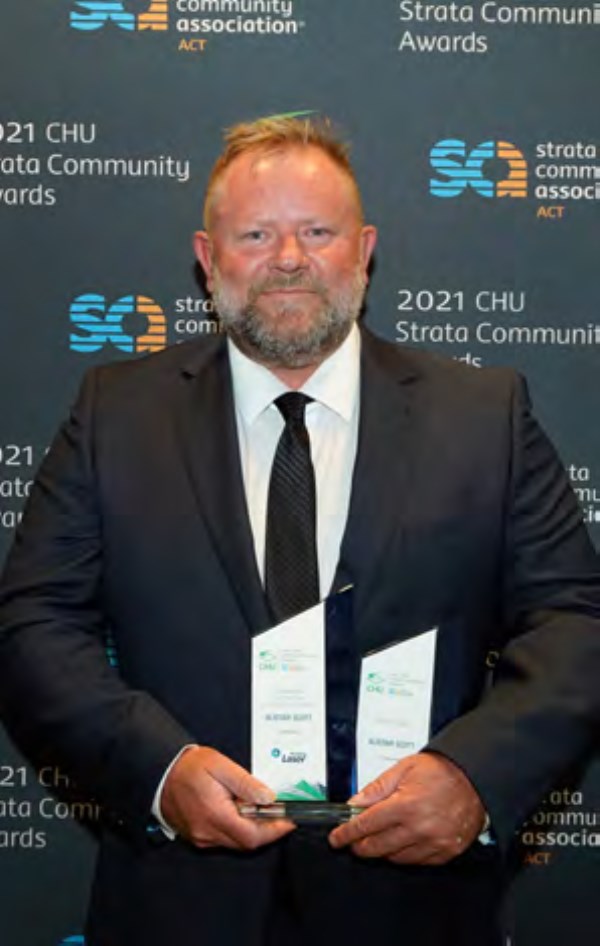 Essay Award
WINNER
Alistair Scott, Vantage Strata
FINALISTS
Belinda Read, First Choice Strata
Konika Elphick, First Choice Strata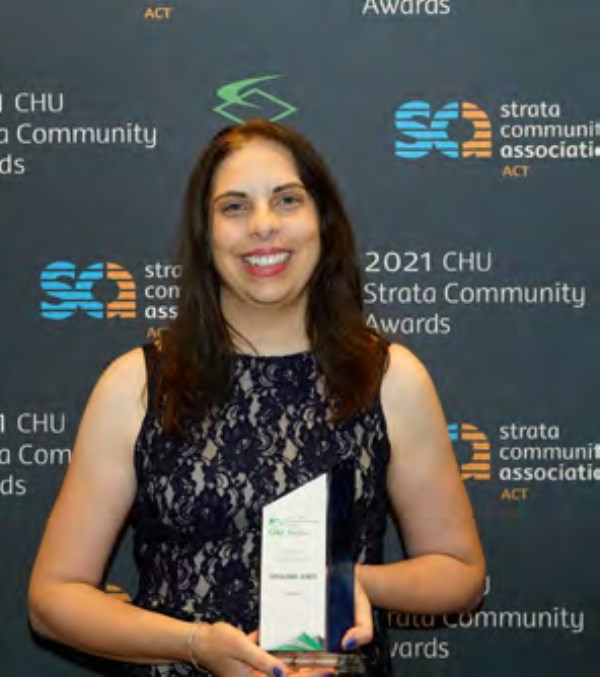 Support Team Member
WINNER
Geraldine Jones, Independent Property Group
FINALISTS
Calli Fenwick, Signature Strata
Dennis Holmes, Vantage Strata
Judy Farrelly, LJ Hooker Strata ACT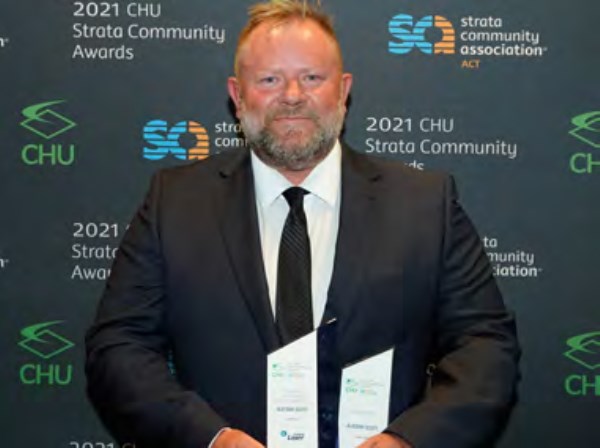 Professional Commitment to Service & Ethics
Sponsored by Laser Plumbing
WINNER
Alistair Scott, Vantage Strata
FINALISTS
Brigette Bowes, Vantage Strata
Darren Bruno, Independent Property Group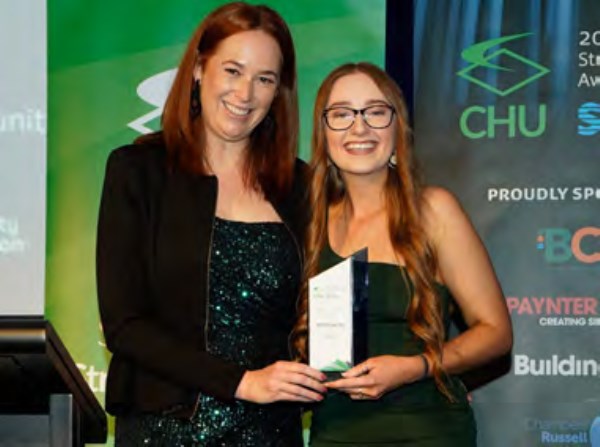 Strata Community Manager
WINNER
Brooke Walton, Independent Property Group
FINALISTS
Clare Wilson, Independent Property Group
Joshua Newham, Bright & Duggan ACT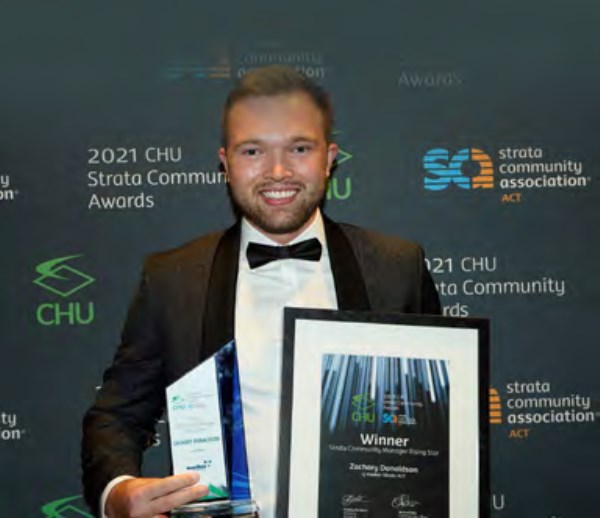 Strata Community Manager Rising Star
Sponsored by Maritex Commercial
WINNER
Zachary Donaldson, LJ Hooker Strata ACT
FINALISTS
Elizabeth Veasey, Independent Property Group
Kristina Kael, Signature Strata
Courtney Page, LJ Hooker Strata ACT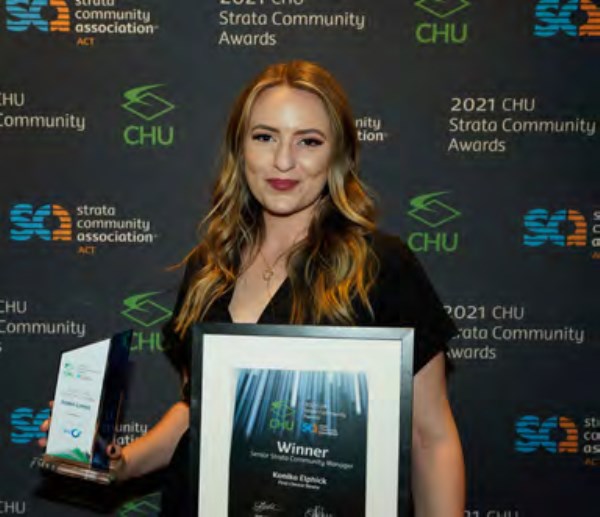 Senior Strata Community Manager
Sponsored by Chambers Russell Lawyers
WINNER
Konika Elphick, First Choice Strata
FINALISTS
Jess Pirie, Independent Property Group
Maddy Power, Independent Property Group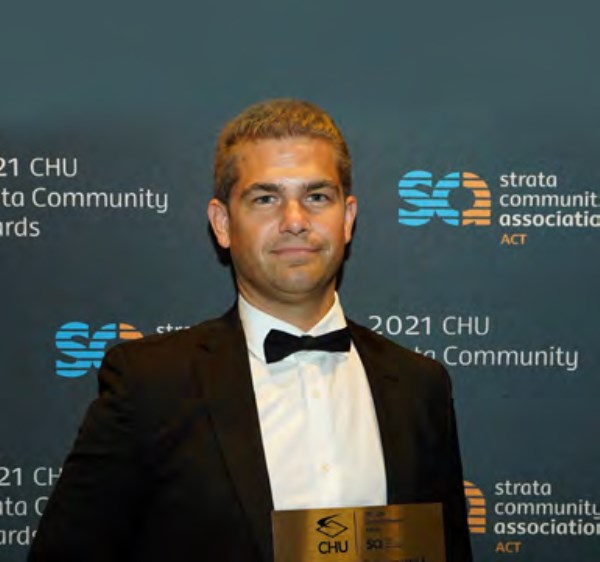 Strata Community Environmental & Engagement
Sponsored by BuildingLink
WINNER
Christopher Miller, Vantage Strata & IQ Apartments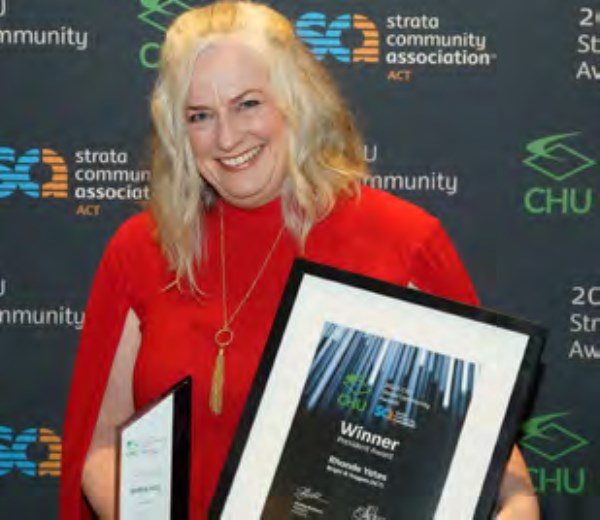 President Award
Sponsored by Gallagher
WINNER
Rhonda Yates, Bright & Duggan ACT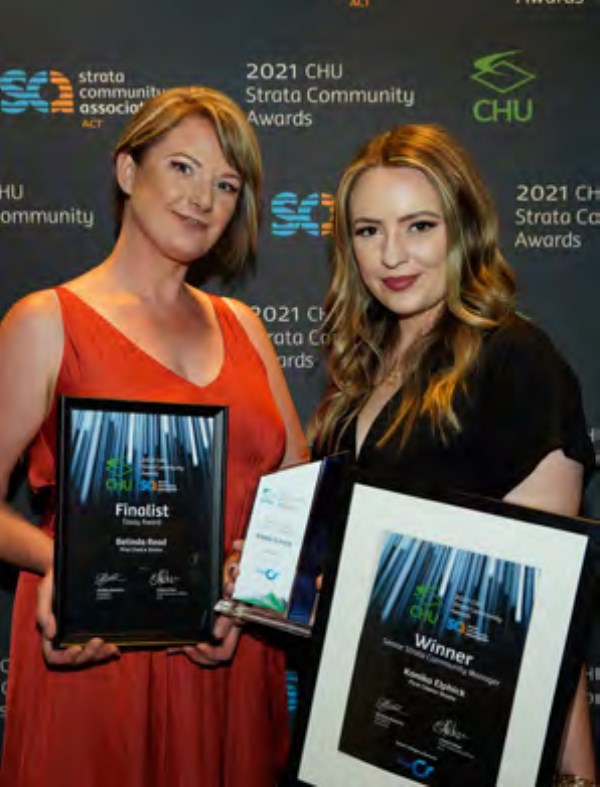 Strata Community Management Small Business
Sponsored by Paynter Dixon
WINNER
First Choice Strata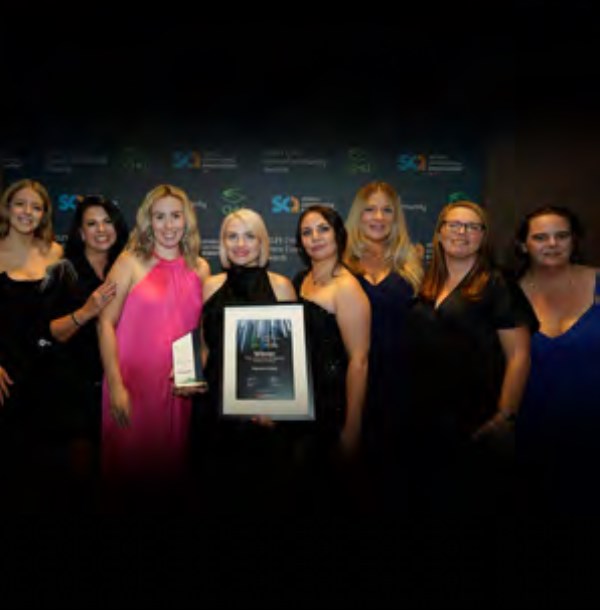 Strata Community Management Medium Business
Sponsored by Paynter Dixon
WINNER
Signature Strata
FINALISTS
Bright & Duggan ACT LJ Hooker Strata ACT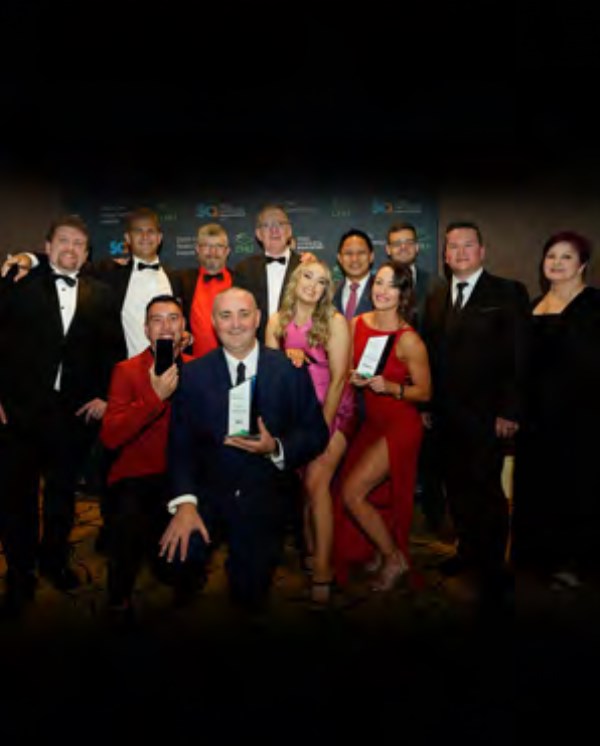 Strata Community Management Large Business
Sponsored by Body Corporate Brokers (BCB)
WINNER
Vantage Strata