Bridging the Gap – Perception of Strata as Owner versus Strata Manager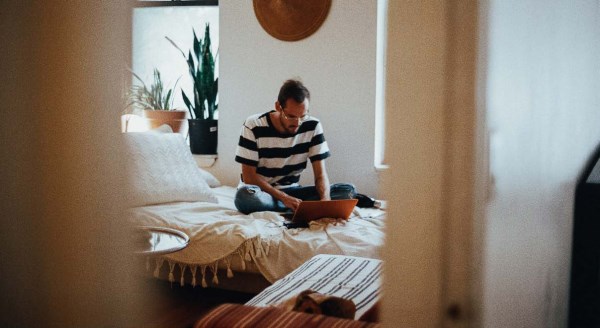 An Original Essay by Monique Holton
18 months ago, as an owner in strata and before commencing my role as a strata manager, if I had been asked to describe a strata corporation in three words, I would have said "painful, restrictive and basic". Fast forward 12 months and there is never a truer saying as "knowledge is power" as now employed in the industry, with access to relevant information and continued learning development, I humbly retract those words. I have come to understand the importance we have as industry professionals to bridge the gap, between manager and owner, in terms of understanding strata, consequently altering the perception of strata as an owner.
It was always a goal to purchase an investment property, and due to budget restrictions, we were limited to a unit or townhouse, meaning a purchase in a strata or community corporation. I understood one of the expenses of owning the unit were "strata fees" but I had absolutely no idea where this money was going or what it was for. My opinion on strata managers was no better, with my understanding they would be impossible to get hold of and would say no to every request for alteration or installation.
Perhaps the biggest misconception as an owner is that the levy contribution is entirely the management fee, this was not only my understanding as an owner, but a misconception I encountered regularly as a strata manager. Through preparing corporations' budgets, I now understand levies are a necessary expense to properly maintain the appearance and condition of the property and therefore protect an owner's asset. I was surprised to learn that what doesn't get spent continues to build up so the group has money to draw from in the event of a large-scale repair. I was further surprised to discover that only a small amount of funds is actually attributed to the management fee; being the charge for their professional services, to cover the cost of communication, account keeping, budget preparation, engaging and managing trades and running meetings just to name a few.
With regards to the role of the strata manager, I saw them as someone who eventually when I wanted to make a minor alteration or had a plumbing concern would say "no you can't do this" or "it's at your expense". Having now worked in this industry, I understand a strata manager is responsible for acting in the best interests of the corporation, they are accountable to all owners as a group. The manager is not driven to say no, they are appointed to assist with making sure that the scheme is fulfilling all its legislated obligations. The manager does not make decisions for the scheme on how they meet their obligations, they can however, give practical advice founded by their understanding of the Strata Titles Act. They use their knowledge and experience to present options to owners. What a shock it was to me that a strata manager is actually a very useful resource! They can assist and facilitate with the requests and queries of the owners. Managers are knowledgeable and collaborative and guess what, they are really nice people too!
Working closely with management committee's and owners I learnt that a strata property need not be considered "basic" or "restrictive", in fact, quite the opposite, it is an "opportunity", a "collaboration" and a property type that is full of potential. At Annual General Meeting's I saw owners willing to engage in the process by collaborating effectively through listening, offering suggestions, considering alternatives and looking at long term and short-term goals and finances. I saw owners circulate documents showing a photographic timeline of improvements that had been made to their property in the past year, showing before and afters; of gardening upgrades, paintwork improvements and fencing updates to name a few. I began to realise that those owners that were engaged, open-minded and educated to the strata process could see their property realise its highest potential. I was inspired.
However, to have an understanding of the Strata Titles Act and to know the specific roles and obligations of a strata manager is not an expectation we can have of strata property owners. As industry professionals we have an important obligation to bridge the gap and change the perception of strata as a property owner. We do this through encouraging strong attendance at Annual General Meeting's; it is the ideal forum to answer questions, resolve concerns and involve owners. Better attendance is encouraged through the use of online platforms such as Strata Vote Annual General Meetings which allows pre-voting and remote access, introducing teleconference and video link options, offering on-site and after-hours meetings. All of these suggestions have been encouraged by Horner Management over the past 12 months and have seen a monumental increase in attendance and a reduction in reconvened meetings.
Hosting "meet and greets" and running information nights is another initiative introduced by Horner Management in the last 12 months, whereby owners were invited to attend a free event with guest speakers such as insurance company representatives, trades and lawyers. It is a fun and interactive way to help owners understand living and owning in a community environment, and would have been a very useful tool for me as an owner before working in the industry.
On a personal level, I have commenced regular blog writing for our company web-site and owner newsletters, approaching topics with the owner in mind, to assist in increasing their knowledge of what a strata manager does and their rights and obligations in strata ownership.
Today when considering words to describe a strata corporation I would say "opportunity, collaborative, community". When associating words with strata manager, no longer do I say "painful" and "pointless" but I say "resourceful, facilitator and knowledgeable". A strata manager assists, advises and communicates with owners and stakeholders, and at all times, acts in the best interests of the Corporation.
And don't forget…… we are really, really nice people too!